01
WHO WE ARE
Rehney is a sub-brand of I HAVE A DREAM LIMITED. Founded this year, Rehney.com is a professional role-playing clothing product platform for role-playing players who love League of Legends. You can choose your favorite league of legends cosplay costume, our brand worldwide free shipping, welcome to order!
In addition to the brand Rehney, I HAVE A DREAM LIMITED is also involved in the two-dimensional field of animation. For example, we have brands such as ACG.RE, Diipoo, and Sakume. Our corporate culture consists of our vision and mission. Close to our customers and partners, our innovative strength and our standards of excellence. This combination sets us apart and drives us to shape the future with our products.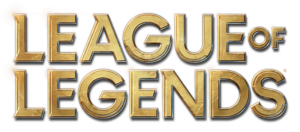 I HAVE A DREAM LIMITED
In addition to the sub-brand Rehney, our company also has many other brands
02
OUR MISSION
We place our customers at the center of all our actions.
We are firmly committed to improving the quality of our products and processes on an ongoing basis.
We regularly reflect on our actions and make decisions based on the optimum outcome.
We encourage and demand further development and responsible actions.
We are always one step ahead of the competition.
03
OUR VISION
The key to our success is a respectful corporate culture in which we can develop our skills and expertise in an optimum way. We think and act as one global team.
REHNEY'S VISION
Rehney's vision is to become a professional Cosplay costume merchandise platform for Cosplayers who like League of Legends.