League of legends female cosplay is a product category of Rehney. It is convenient for fans who like League of legends cosplay to find their favorite cosplay costume. This category includes many League of legends female cosplays, namely K/DA Akali cosplay, Battle Academia Lux cosplay , Battle Academia Katarina cosplay, Star Guardian Xayah cosplay, KDA Kai'Sa cosplay, True Damage Akali cosplay, Jinx cosplay, Splendid Staff Nami cosplay,Star Guardian Neeko cosplay, KDA Evelynn cosplay,KDA Evelynn cosplay,Star Guardian Soraka cosplay,True Damage Qiyana cosplay,Majestic Empress Morgana cosplay,Bewitching Miss Fortune cosplay. If you have a league of legends cosplay costume you like, welcome to order.
- 3 REASONS TO CHOOSE REHNEY -
01
Brand Direct
Rehney has its own production workshop and factory warehouse, and each cosplay costume is independently developed, designed, produced and sold. In addition, Rehney has a professional sales team, which distinguishes traditional sales channels. We provide first-hand supply to benefit customers.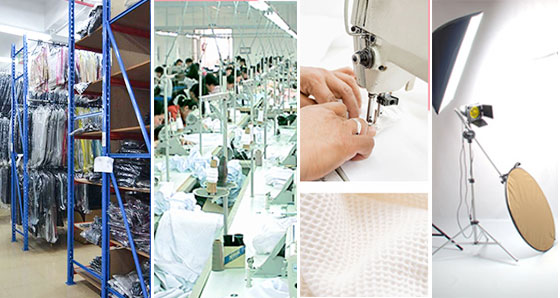 02
Good Quality
Rehney's costumes are all made of high-quality fabrics. In order to ensure that the cosplay costume is close to the league of legends game characters, each costume is hand-stitched with fabrics selected by the designer. In addition, after each costume is made, it undergoes strict quality inspection before being packaged and shipped to customers.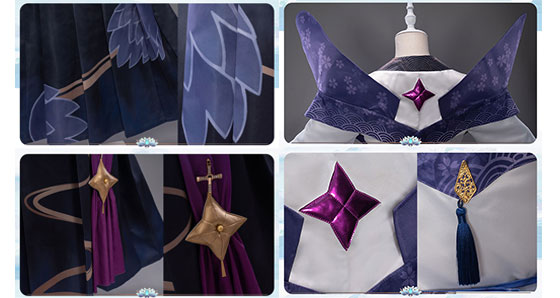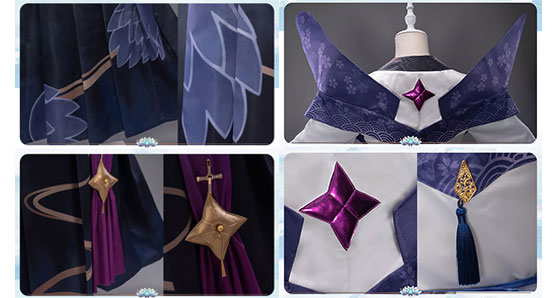 03
Fast Delivery
Rehney's costums are all standard sizes. You can refer to the size chart to purchase clothes. After you pay and place the order, our customer service staff will send the order to the warehouse as soon as possible, and the warehouse staff will quickly deliver the order. Rehney supports free shipping worldwide, and you can track your order on the website.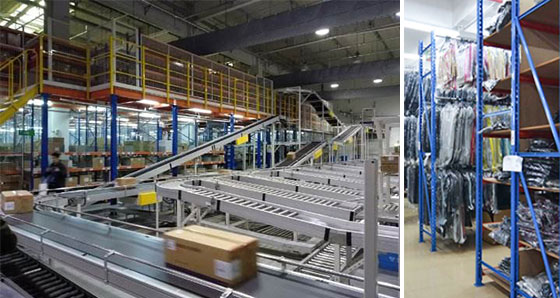 - THE BIRTH 0F REHNEY'S COSPLAY COSTUME -







STEP 7
Quality Inspection

109 Hours Of Work / 19 Procedures / 5 Inspections / 7 Designers
1. How to clean cosplay costume?
Be sure to wash by hand, wash with cold or warm water, do not wash clothes of different colors together, the cosplay costume may fade. Dry cleaning is recommended if possible, so that the damage to the clothes is relatively small.
2. How to maintain the cosplay costume?
Be sure to store it in a relatively dry place, take care to prevent dust, hang and dry, and do not deform it.
3. How to deal with wigs that are too messy?
Use a special comb for wigs to comb the wig smoothly (using a steel tooth comb). Please pay attention here. If the wig is curly hair, except for the bangs and the top of the head, it is best to straighten out the other curls by hand, not directly Use a comb.
4. Can the wig be washed in cold water?
You can wash with cold water, but the time should not exceed 10 minutes. If the time is too long, the hair will fall off easily.
5. How to wash wigs?
The first step is to soak the wig in clean water for 5-10 minutes; The second step is to place the soaked fake on the special holder for the wig, change to a basin of clean water, and then use the special detergent for the wig to put it in the clean water and stir it evenly. Remember not to scrub hard, just grab gently with your hands Just scratch your hair, you can't trample it casually; The third step is to change a basin of clean water after washing, clean the wig with clean water, and then place the washed wig on the wig special holder, and use a dry towel (2-3 pieces) to absorb the water on the wig ; The fourth step is to wait for the wig to dry naturally on the shelf after the towel is soaked up. Keep it in a cool place to dry naturally, not in the sun.
6. How long will it take to ship?
After you pay and place the order, our customer service staff will send the order to the warehouse as soon as possible, and the warehouse staff will deliver the order quickly. The general processing time is 2-5 days.
7. How long does the express arrive?
Rehney provides free global delivery services, and the shipping time varies from country to country. United States (7-20 Business days), Canada, Europe (7-20 Business days), Australia, New Zealand (10-30 Business days),Central & South America (15-30 Business days), Asia (10-20 Business days), Africa (15-45 Business days)
8. Can a refund be made?
Since Rehney's products are customized, we do not support refunds.
9. How to contact us?
You can send an email to [email protected] to ask questions, and our customer service will reply you in time.
10. What is the general fabric of cosplay costume?
Due to the different costumes, the fabrics are also different. Some costumes also use a variety of fabrics. Rehney's costumes are generally pu leather, chiffon, brocade, satin cloth, cotton and jacquard.